Knowledge Center
Insights, News & Resources
Digital Media
Emerging Legal Challenges
Insights
Corporate General Counsel
"We understand that the issues facing corporate clients, including but not limited to transactional matters, have grown more complex and interconnected over time, and we have launched Milbank General Counsel Blog with this in mind."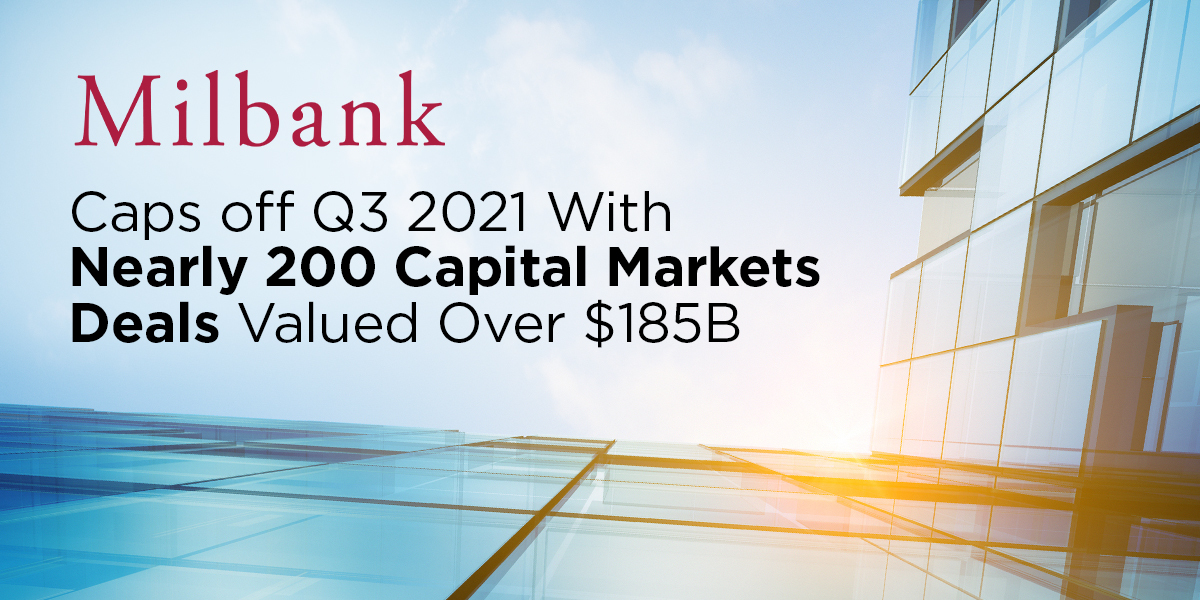 Milbank LLP's Global Capital Markets Group has advised on 190 capital markets deals from the start of 2021 through the third quarter. Its work on behalf of world-class and cutting-edge investment banks, issuers and investors has facilitated transactions totaling over US$185.1 billion. Learn more about our 2021 Capital Market deals.
Recognition
Leading Lawyers
COVID-19 Info
Managing uncertainty and volatility is hard
That's why our clients engage us for their most pressing matters, seeking guidance and counsel to navigate severe market challenges.