Milbank Global Project, Energy and Infrastructure Finance partner Allan Marks moderated the panel "Applying Design-Build Best Practices to Project Delivery" at the virtual Convention, Sports & Entertainment Facilities Conference on August 13, 2020.
The Convention, Sports & Entertainment Facilities Conference has provided a full video of the panel for viewing on YouTube here.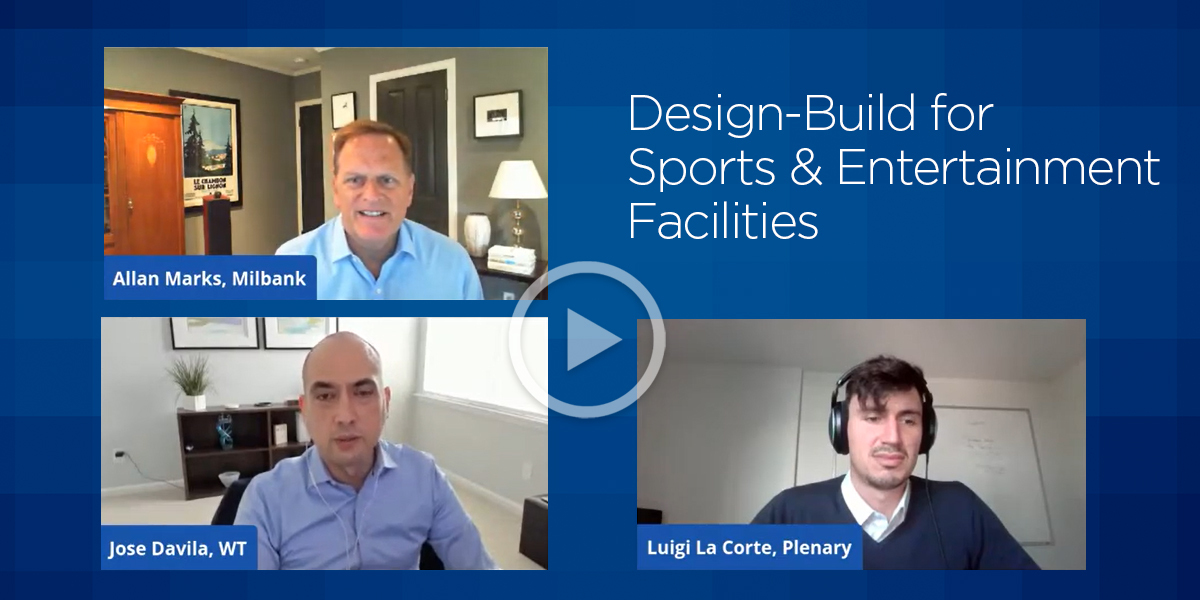 Mr. Marks and the panelists touched on a broad range of construction-related issues, from project design and procurement to minimizing disputes and change orders. They also looked at how contractual risk allocation can allow for optionality and creativity to deal with unforeseen events and to balance predictability and flexibility over the entire life cycle of a new or refurbished facility.
Allan and the other speakers on the panel also discussed the following topics:
Using design-build contracts to reduce construction risks under public private partnership (P3) models
Comparison of DBOM models vs. traditional delivery
How design-build (including progressive design-build) approaches spur innovation and cost savings
Advantages or pitfalls of involving design and construction teams earlier in project procurement
Key issues and risk transfer considerations unique to design-build delivery
Constructing competitive bids with lower life-cycle costs and optimized balance between risk and reward, cost and benefit
Navigating tradeoffs between technical and commercial considerations
Ways to improve communication and prevent disputes among project parties
Structuring design-build contracts to allow for facility flexibility and future expansions
The virtual conference took place from August 12 through August 14, 2020 and explored how alternative project delivery strategies are transforming sports, entertainment, and tourism infrastructure across the country.
For more information on the Convention, Sports & Entertainment Facilities conference, please click here.